The Lethbridge viaduct is a little over a mile in length and rises over 300 feet above the valley floor.  Surveys were begun in 1904 with construction starting in 1907 and finishing in 1909.  The bridge is still in daily use and forms a major landmark
within the city.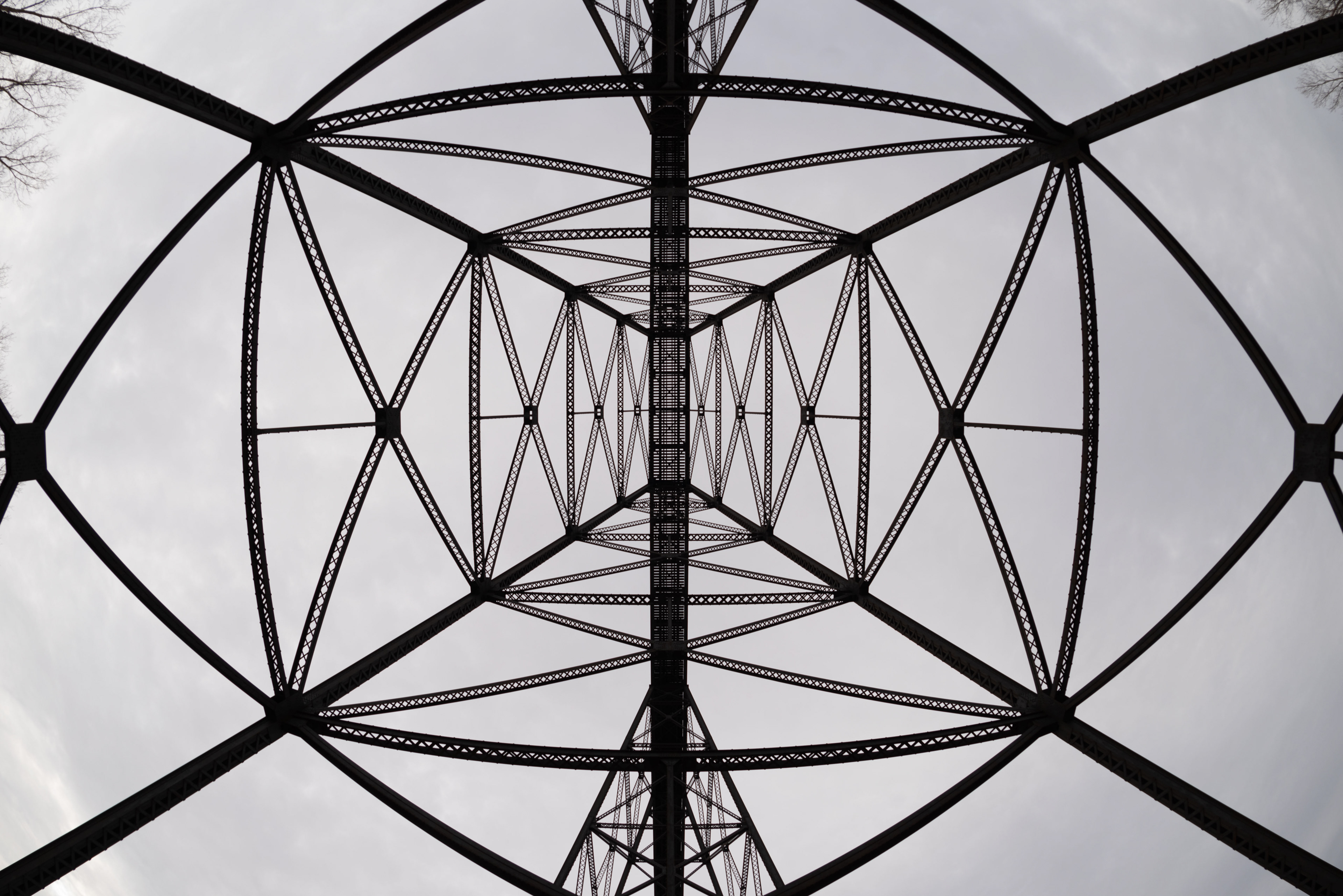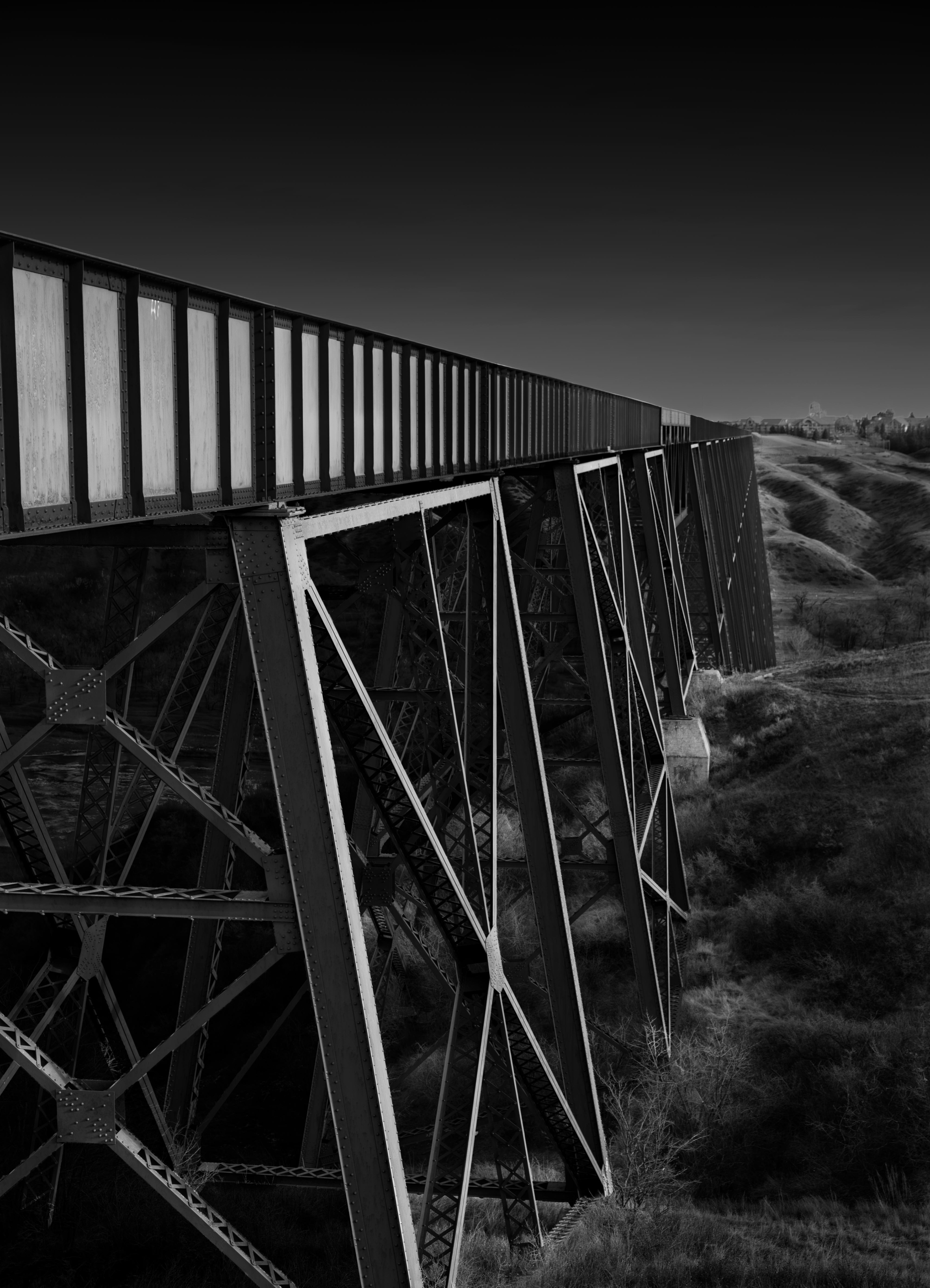 This blended photo (left) combines a scanned copy of an image I purchased from our local museum (Galt Museum) taken near the end of construction (circa 1909) and a panorama of the viaduct I took recently.  The 'erection traveller' is the crane on the left and was used to do the heavy lifting.  The 'rivetting traveller' followed behing two or three towers and hoisted crews up and down the tower to complete the rivetting.
This composite blend (right) shows a portion of the steel assembly crew gathered around what was then pier 59S.  The pier has since been replaced by a steel structure.  Digital image of the steel crew was purchased from the Galt museum.